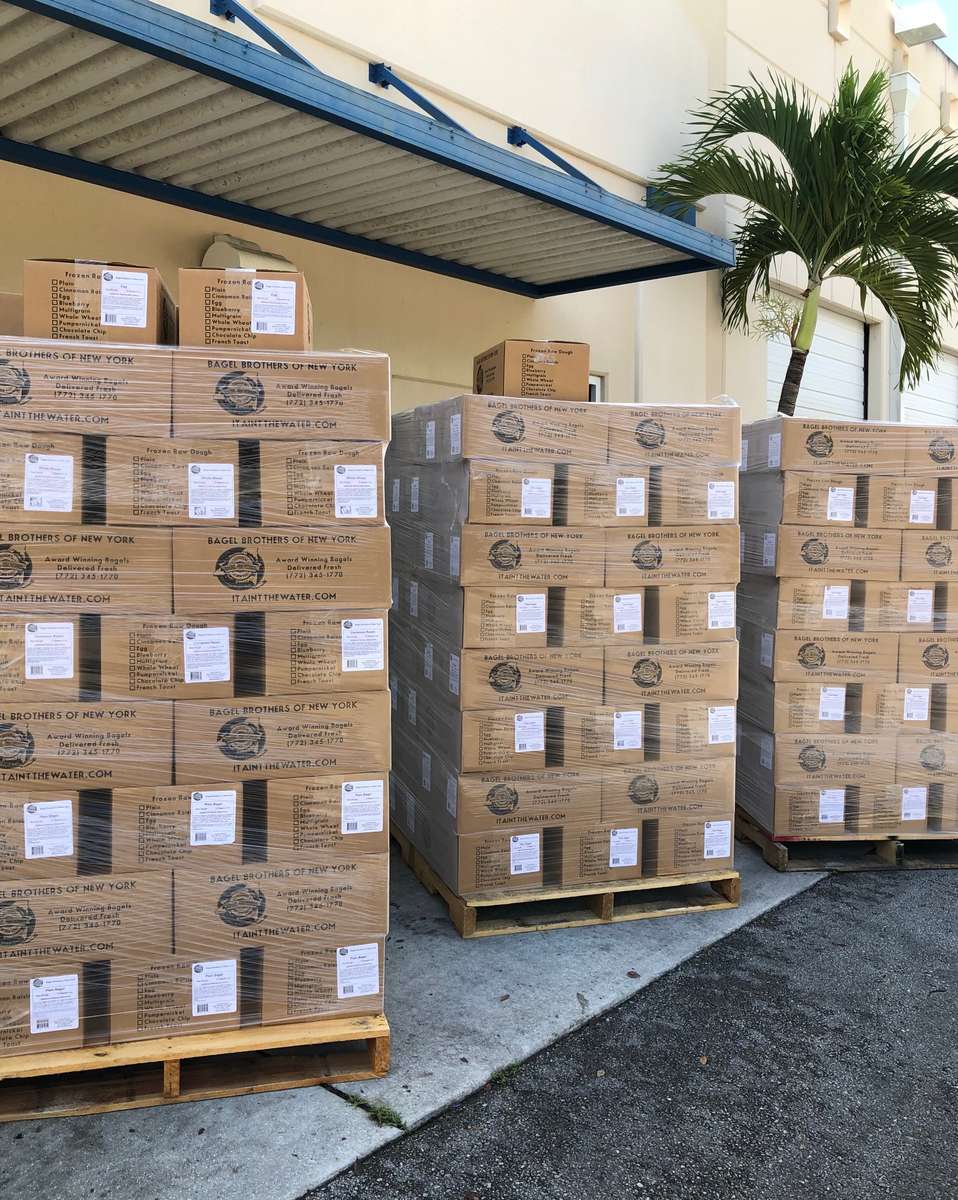 Wholesale
AWARD WINNING BAGELS DELIVERED 7 DAYS A WEEK
Bagel Shops, Delis, Bakeries, Hotels and other food establishments.

Discover how easy it is to add fresh delicious bagels to your menu that your customers will rave about.

We partnered with US Foods, Performance Food Service (PFG), Sysco and Gordon Food service to deliver award winning bagels for your customers to enjoy. We have customers all throughout the state of Florida, North and South Carolina, Utah, Denver and many more on the way. Par Baked, Fully Baked and Raw Dough is available. Fill out the form below and ask us how.